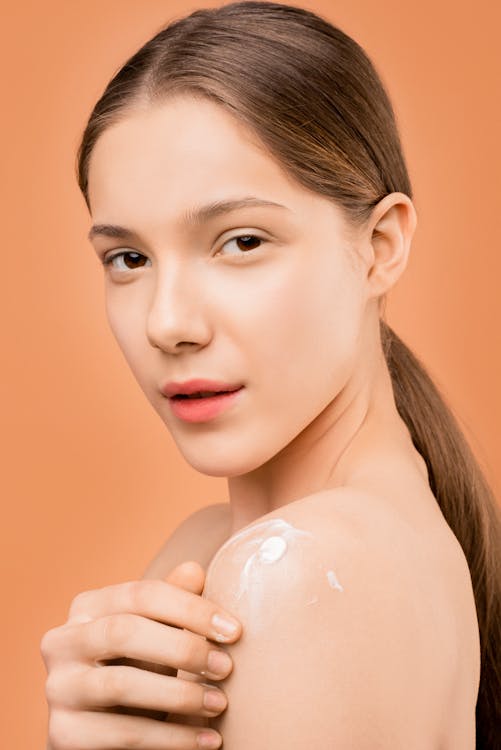 In today's fast-paced world, maintaining optimal health and wellness is paramount. IV Drip Therapy has emerged as a popular and effective method to support overall wellbeing. This innovative treatment involves delivering essential vitamins, minerals, and fluids directly into the bloodstream via an intravenous drip. In this comprehensive guide, we will delve into the benefits, scientific principles, and various applications of IV Drip Therapy, empowering you to make well-informed decisions about this cutting-edge wellness practice.

Understanding IV Drip Therapy:
IV Drip Therapy, also referred to as intravenous nutrient therapy, is a technique for directly administering vital nutrients into the bloodstream. This bypasses the digestive system, ensuring maximum absorption and swift availability to the cells. IV drips typically consist of a personalized blend of vitamins, minerals, amino acids, antioxidants, and hydrating fluids, tailored to individual requirements.

The Science behind IV Drip Therapy:
IV Drip Therapy is rooted in the principle of bioavailability. Bypassing the digestive system allows nutrients infused directly into the bloodstream to reach cells more efficiently. This promotes superior absorption and utilization, enabling the body to replenish and restore nutrient levels effectively. IV Drip Therapy can address specific deficiencies, bolster immune function, enhance hydration, and promote overall cellular health.

Applications and Benefits of IV Drip Therapy:
There are several benefits & applications of IV Drip therapy, including:

a) Hydration and Replenishment:
IV Drip Therapy swiftly restores hydration levels, making it particularly beneficial for individuals who experience dehydration due to intense physical activity, illness, or travel. The infusion of fluids, electrolytes, and minerals aids in replenishing the body and restoring balance.

b) Enhanced Nutrient Absorption:
IV Drip Therapy provides a direct and efficient delivery method for essential nutrients. This is especially advantageous for individuals with malabsorption issues or those seeking to optimize nutrient intake to support overall health and well-being.

c) Immune System Support:
IV Drip Therapy can fortify the immune system by directly delivering immune-enhancing nutrients such as vitamin C, zinc, and antioxidants into the bloodstream. This helps strengthen the body's defense mechanisms and improve overall immune function.

d) Energy Boost and Performance Enhancement:
IV Drip Therapy offers an instant energy boost by delivering nutrients like B vitamins and amino acids that are vital for cellular energy production. Athletes and individuals aiming to enhance physical performance and recovery can benefit from IV Drip Therapy to optimize nutrient levels and support muscle repair.

e) Hangover Relief:
IV Drip Therapy has gained popularity for its ability to alleviate hangover symptoms by replenishing fluids, electrolytes, and nutrients depleted during alcohol consumption. This facilitates faster recovery and relieves common hangover symptoms such as fatigue and nausea.

f) Anti-Aging and Skin Health:
IV Drip Therapy can contribute to skin health and anti-aging efforts by providing nutrients that promote collagen production, hydration, and antioxidants that combat free radicals. These benefits can lead to improved skin texture, elasticity, and a youthful glow.

Customized Treatment Plans:
IV Drip Therapy is not a one-size-fits-all approach. Nutrient requirements vary among individuals, and treatment plans should be personalized accordingly. Qualified healthcare professionals assess an individual's health history, goals, and specific nutrient deficiencies to develop a tailored IV Drip Therapy plan. This ensures that the infusion is customized to meet individual needs and maximize desired benefits.

Safety and Administration:
IV Drip Therapy is generally safe when administered by trained healthcare professionals. It is crucial to seek treatment in reputable clinics or facilities that adhere to strict safety protocols. Additionally, disclosing existing medical conditions, allergies, or medications to the healthcare provider ensures a safe and effective treatment.

Conclusion:
IV Drip Therapy offers a convenient and effective approach to support overall wellness, hydration, and nutrient optimization. By delivering essential nutrients directly into the bloodstream, IV Drip Therapy provides rapid benefits, ranging from hydration replenishment to immune system support, energy enhancement, and anti-aging effects. To embark on your journey towards elevated wellbeing, consult with a qualified healthcare professional who can assess your individual needs and guide you through a personalized IV Drip Therapy plan. Discover the transformative power of IV Drip Therapy and embrace a healthier, more vibrant life.